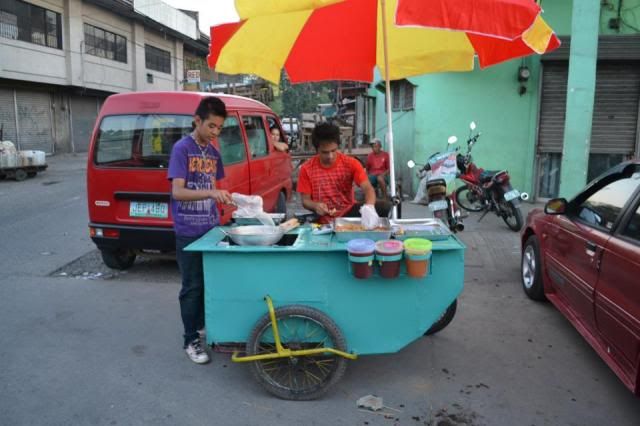 Have you heard of a street food called chicken proven? Well, if you're not familiar on it yet, its a chicken innards marinated, coated in an egg and flour and deep fried in hot oil. Here in our city, Chicken Proven is very popular. It is a delectable street food sold almost anywhere in Cagayan de Oro specially during night time. If you walk in some streets in CDO, especially Divisoria, Carmen and Cogon, you could see people gather in stalls very busy eating this kind of street food.
Chicken proven is traditionally dipped in vinegar or a vinegar and ketchup mixture. Some vendors offer various sauces according to the amount of chili in the sauce. The more chili there is, the hotter the sauce. Vendors also differ in how they serve proven.
We actually have our own chicken proven business and we started a few weeks ago. However, we stopped for awhile since we noticed that the income is quite less than what we expected. It is because its still summer time. We are planning to place this cart near the school. We also need to have some beverage drinks as pair for the chicken proven along with rice. Hopefully soon the business will be back when the classes starts in June.