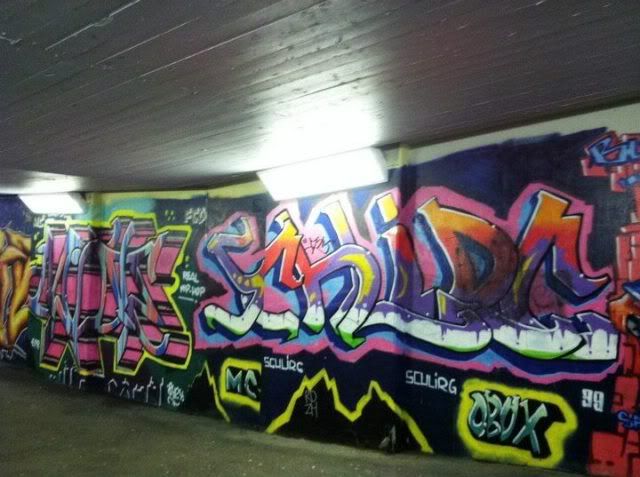 When you hear the word Graffiti, you probably think about gangs and other illegal actions, right? that's my first impression too when I first saw this graffiti photo which was captured by my mom at the train station in Zurich.
Some people say that its merely a vandalism but others would say that graffiti is a gallery art because it enhances the urban landscape and gives feelings about the society.Graffiti is a much more direct way of telling people about your thoughts.
Today, graffiti art is now a respected and new art form, a rich medium with no restrictions and plenty of freedom to work with.It is widely recognized around the world and there have been exhibits and galleries worldwide dedicated to the celebration of graffiti art.