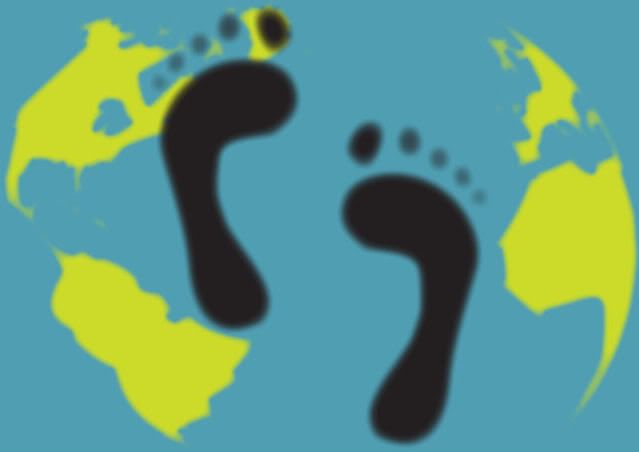 Image via Wikipedia
With the rise of global warming, it is important for each and every person (and business) to do their part in protecting the environment. There are many ways for businesses to help protect the environment, such as using less paper, using recycling bins, and minimizing wasteful production.
The easiest thing a business of any size can do to reduce their carbon footprint is to decrease paper usage. One of the quickest ways to do this is to use online fax services in replace of traditional fax machines. See how the change to online fax can help your company go green.
Less Paper = More Green
First and foremost, online faxing helps a business reduce paper waste. Online faxing services utilize fax-to-computer technology in which faxes automatically go to a private email address. Thus, it completely cuts out the use of paper and the constant need to replenish that paper supply. That in itself, not only saves a company hundreds of dollars a year, but is an easy first step for a business to go green.
If copies of a document are needed, online faxing makes it easy to circulate the email, rather than make copies and waste paper. Combined with the fact that online fax services operate digitally, this makes it a great option for companies looking to make green and become greener.
How to Sign up for Online Faxing Services
Now that you have determined that online fax services are best for your company, how do you sign up for it? 
Research the different companies that offer online fax services. There are many plans out there that perfectly fit your needs, whether you are a start-up company with few faxes a week or a large business that faxes regularly. Online fax services have convenient pricing and freebies for their customers. For example, some companies offer free fax services under certain conditions.
After signing up for an online fax service, get your fax number so that you can receive your faxes. People with traditional fax machines can also send you faxes, which will end up as an email to your inbox.
Get rid of your fax machine! Just kidding, but if you don't need it, donate it or get rid of it.
Signing up for online faxing services enables a business to save money on supplies needed for a traditional fax machine. Not only that, it lets a company take one step forward in becoming greener and reduces their carbon footprint. Signing up for online faxing services is simple and makes your future faxes easier to access. So what are you waiting for? Go green and sign up for online faxing services today.